Companies with Offices in Metro Cebu! High-End Executive Travellers! Cebu City Residents!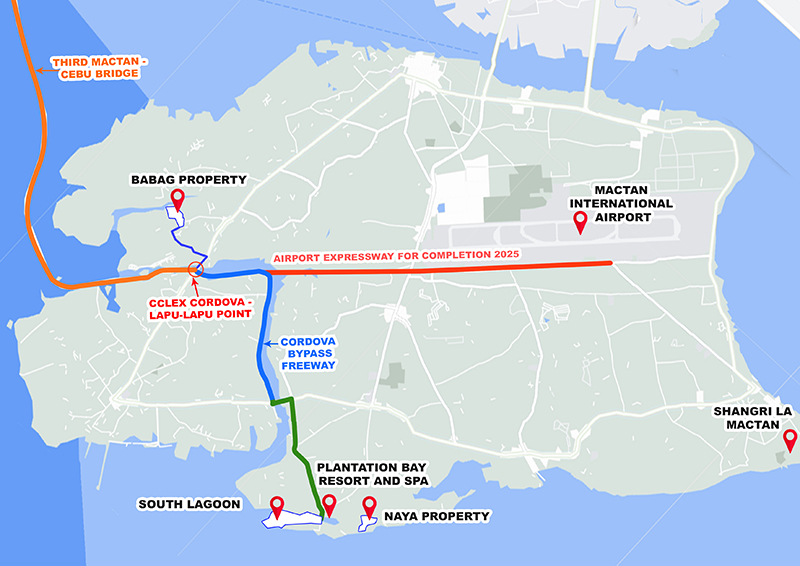 As these maps illustrate, the Third Mactan-Cebu Bridge and the Cordova Bypass Freeway have effectively altered the geography of Mactan Island.
Due to traffic, Plantation Bay Resort & Spa used to be 90-120 minutes away from downtown Cebu. Now, it is just 30 minutes' drive to the center of the city (and even less travel time to South Cebu, Talisay, and Minglanilla municipalities). Top executive travelers to Cebu can now stay in a unique high-end resort instead of a boring city hotel, combining pleasure with business. Cebu City residents can now dine on the beach in a 5-star Resort, enjoying multiple cuisines and theme dinner shows that seemed too hard to get to before.
Toward the south, Plantation Bay is now only 15 minutes' drive from SM Seaside, the largest mall in the country outside Manila. Next to SM is Cebu's equivalent of the Las Vegas Strip, with casinos, restaurants, and shops. Thus, Plantation Bay's international guests now have ready access to additional dining, sightseeing, shopping, and gambling venues. This one-of-a-kind resort can now cater to an even wider market and guest demographic.
(The properties shown on the map are associated with Plantation Bay and its owners and their friends. Serious Co-Development or Outright Purchase Inquiries will be entertained.)