RESTAURANTS
Outstanding Cuisine
We take pride in our kitchens at Plantation Bay and can assure you of consistently delicious, beautifully-presented dishes at reasonable prices. For groups and conferences, our award-winning chefs can prepare just about any kind of banquet you desire. Haute cuisine? Nouvelle? Theme-party buffets? Marshmallows and beach bonfire? We've got a menu and a venue for you.
FIVE OUTSTANDING RESTAURANTS. Kilimanjaro Kafé - International and Filipino. Outstanding Soup and Vegan Selections. Fiji - Seafood, Asian, and Filipino. Often full; come early. Palermo - Spanish Tapas, Italian Pastas, and the most complex, nuanced Char-broiled Steaks on earth. Alien Abduction - Soda Fountain in the late afternoon, family-friendly Night Club after dinner. Route 66 Diner - Retro American diner with all-day breakfast, burgers, hot dogs, and deli favorites.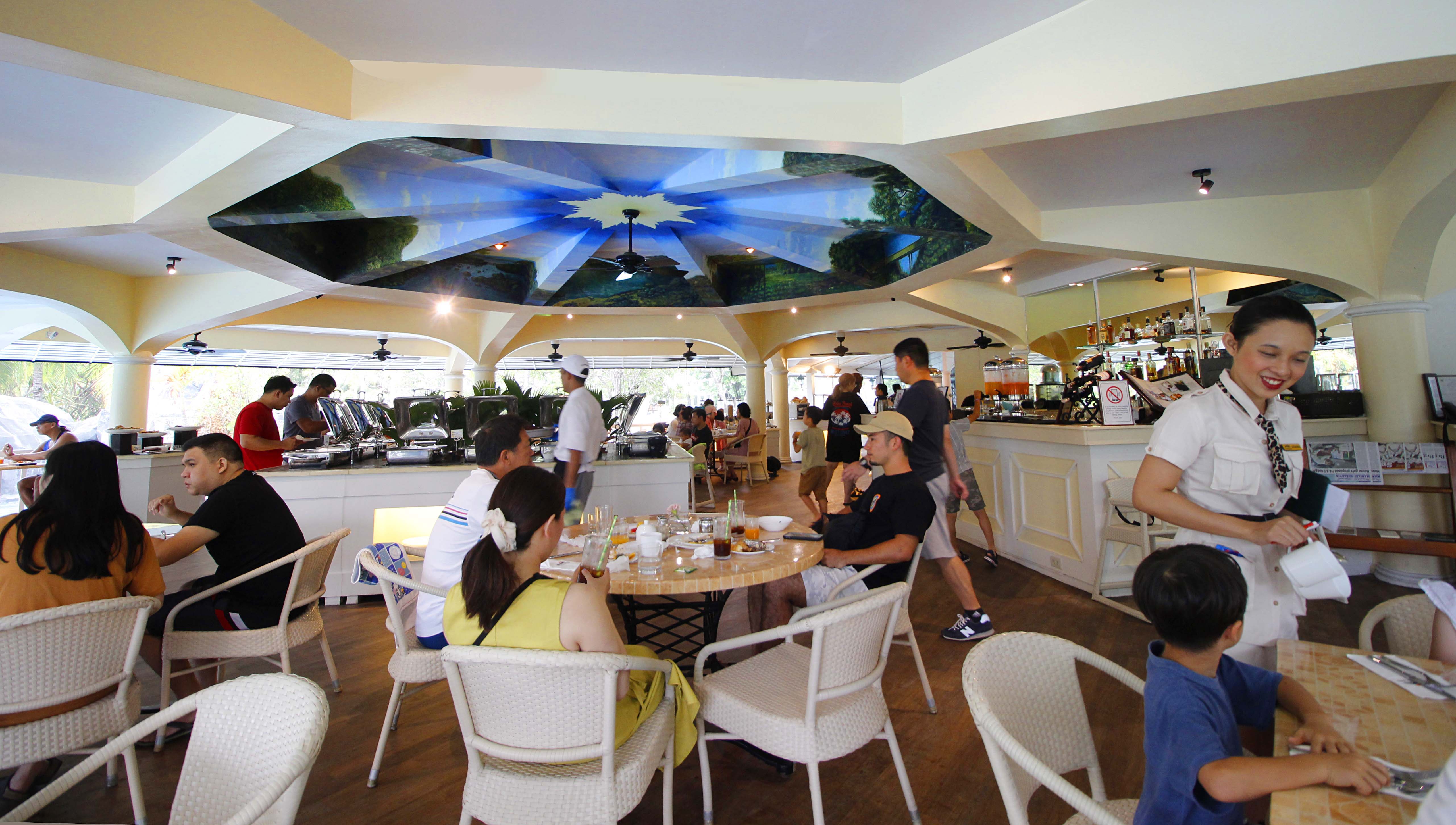 (Open daily 7am-9pm)
The coffee shop is surrounded by our gigantic swimming pool. Features international and Filipino favorites, a special children's menu, and our world-famous Breakfast Buffet with different culinary themes for every day of the week. View full Menu
Menu for Kilimanjaro Kafé
All prices are in Philippine Peso inclusive of VAT and Service Charge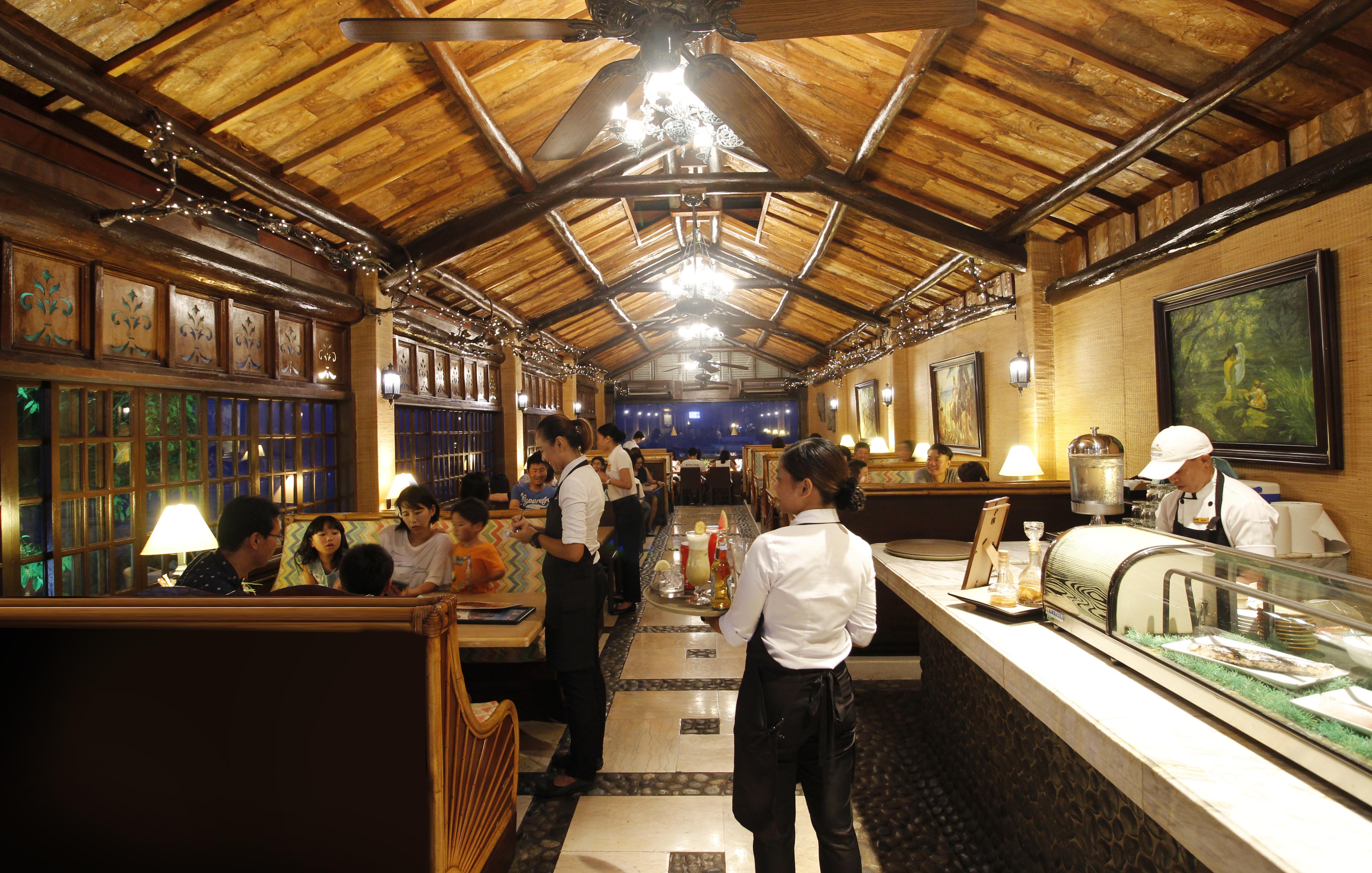 (Open 12 Noon–3PM and 6PM–10PM. Closed on Mondays.)
Situated by the hotel's beachfront, Fiji offers both air-conditioned and open-air dining. Open for lunch and dinner, it serves seafood, Japanese, Korean, and other Asian cuisine. View full Menu
Menu for Fiji Restaurant
All prices are in Philippine Peso inclusive of VAT and Service Charge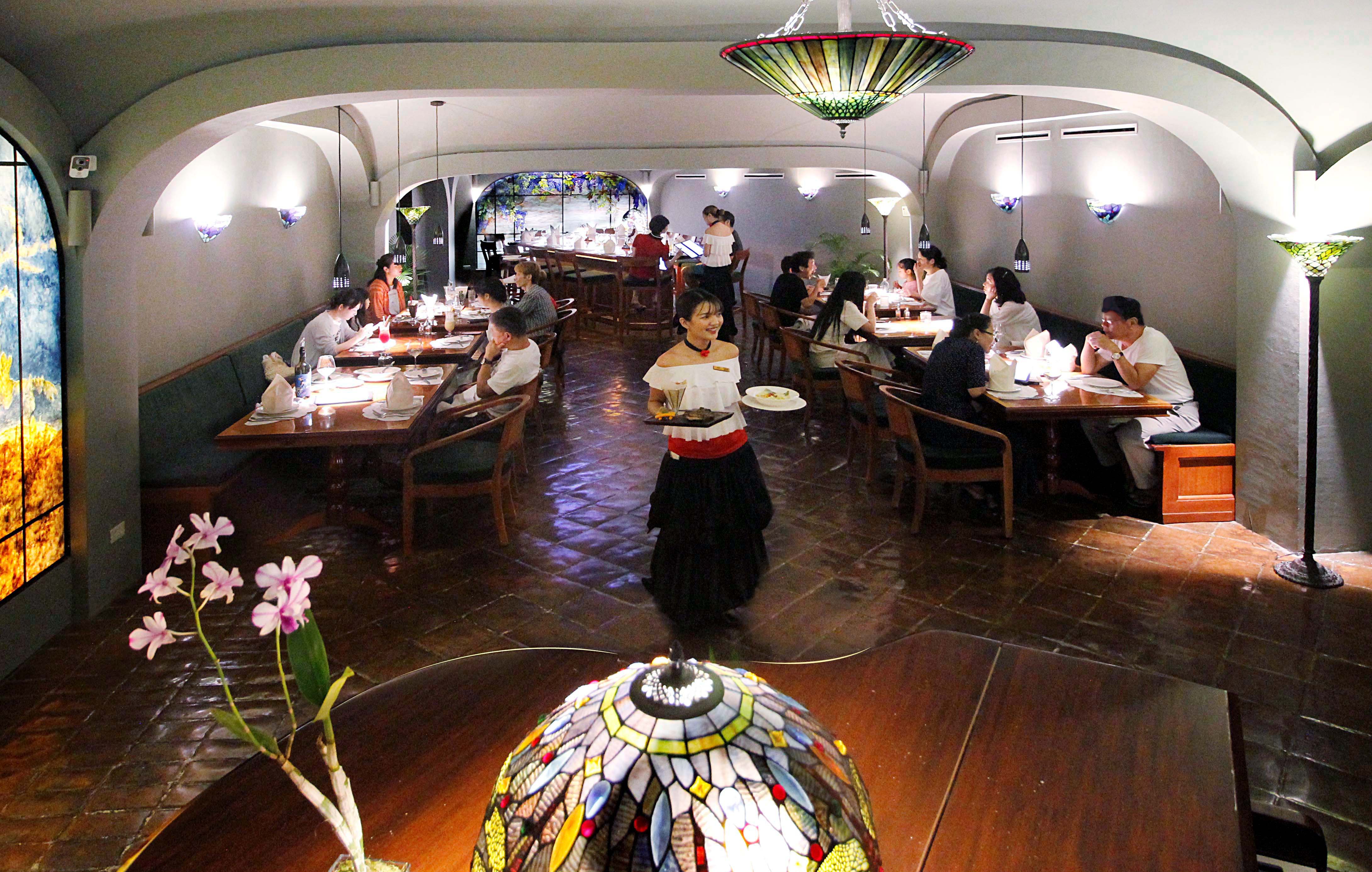 Temporarily Closed
Our Mediterranean-inspired restaurant. Chic, eye-pleasing décor. Serves light snacks, casual Spanish tapas, Italian pastas, and Steaks.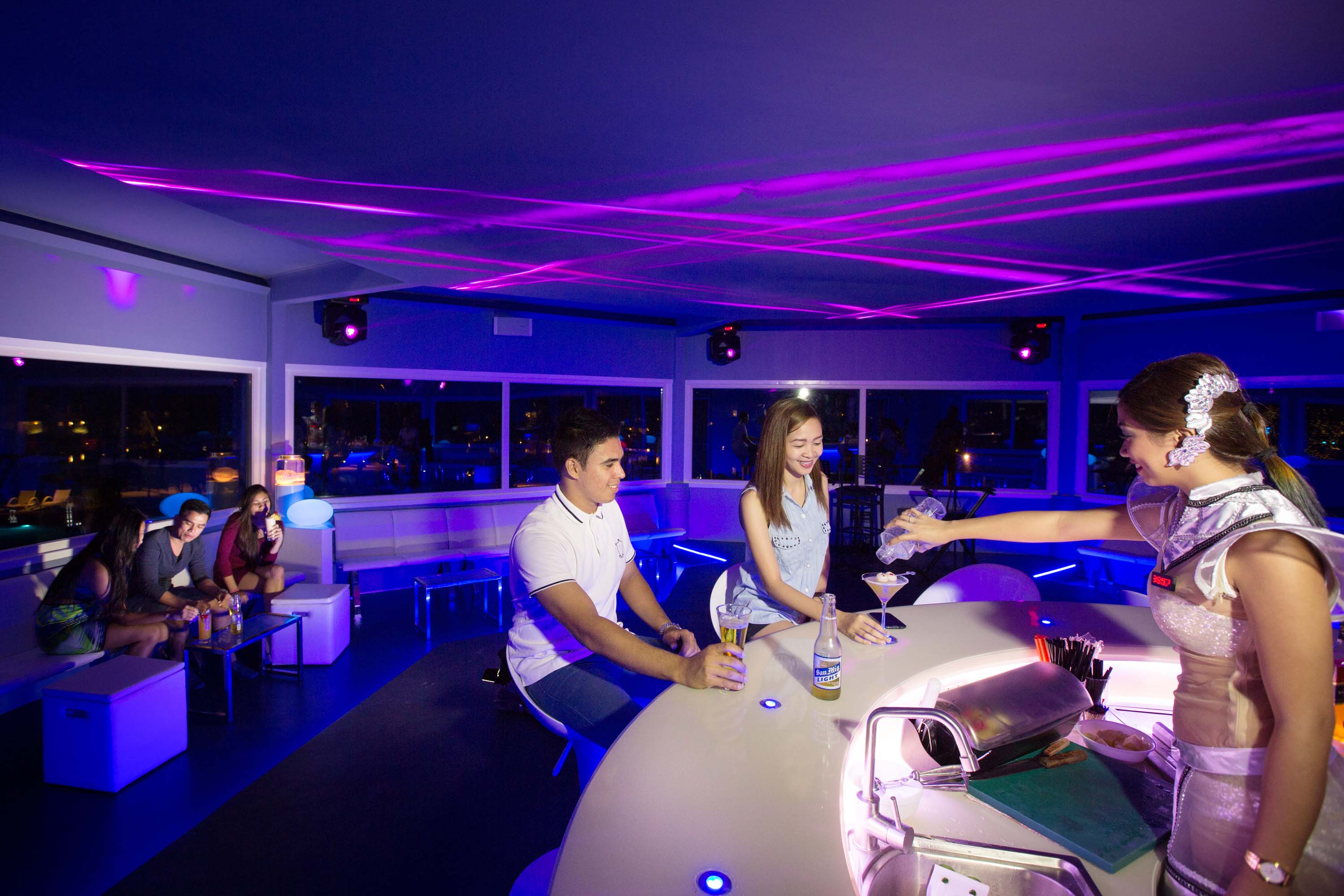 Temporarily Closed
Perched atop our Kilimanjaro Kafé, sci-fi inspired Alien Abduction is both an ice cream parlor and a night club for the whole family. It offers commanding views of Plantation Bay, with great interiors and state-of-the-art lighting and music for a relaxed, chill vibe. You may never visit outer space, but you can still meet cute aliens at our futuristic watering hole.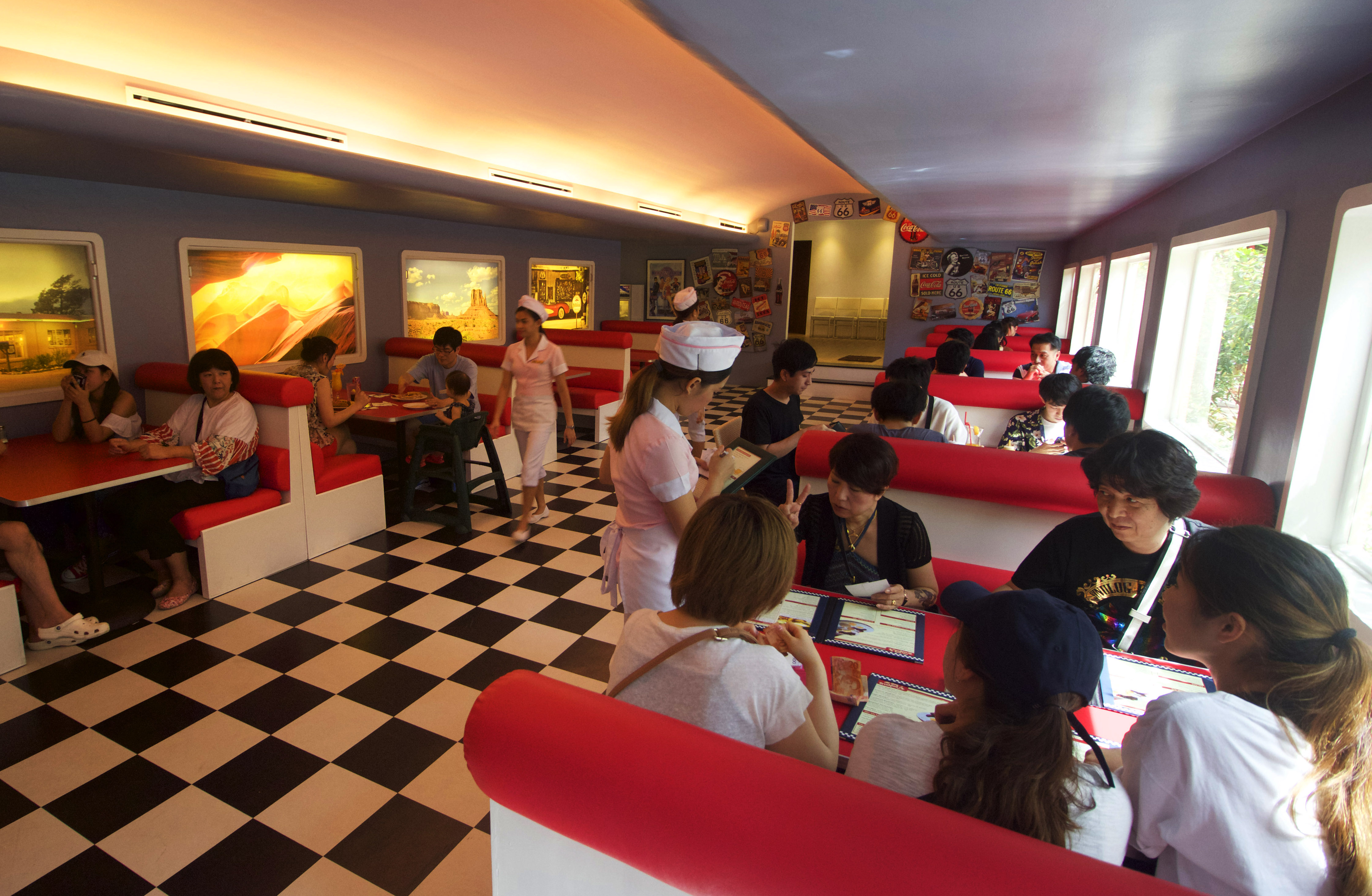 Temporarily Closed
Retro American diner with comfort-food favorites, and an all-day breakfast. We will stack our Round-The-World Burgers against anyone's. The stateside hotdogs are out of sight.
Route 66 used to be the main highway connecting the Eastern United States with California. Roadside "diners" provided inexpensive and varied food to motorists. With a growing nostalgia for times past, people everywhere are rediscovering the cheerful decor and simple, hearty dishes characteristic of this unique genre of restaurant.
Plantation Bay Resort and Spa is a member of:

CONFRÉRIE DE LA CHAINE DES ROTISSEURS

ORDRE MONDIAL DES GOURMETS DEGUSTATEURS