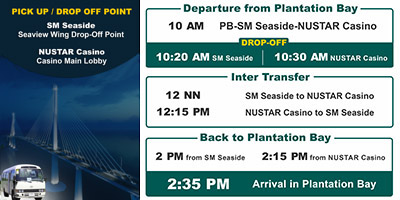 Mall and Casino Shuttle Via CCLEX (Third Bridge), the longest and tallest bridge in the Philippines. Travel time: only 20 minutes. Cebu has several full-range malls, comparable to those found in major US cities, with restaurants, movie theatres, electronics, clothing, etc. Plantation Bay provides complimentary scheduled shuttle transportation to SM Seaside, the largest mall in the Philippines outside Manila, and NUSTAR Casino, the region's largest gaming floor.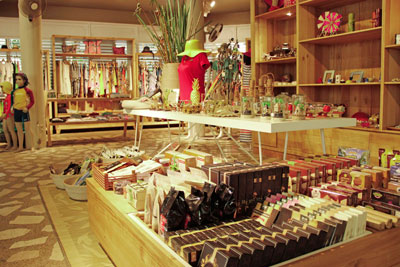 Jamaica Market (near Kilimanjaro Kafé, the hotel's coffee shop). Snacks and sundry items. Chips, drinks, candy, magazines. Beach and swimwear, sandals, sunglasses. Small souvenir items. Personal toiletries, sunblock.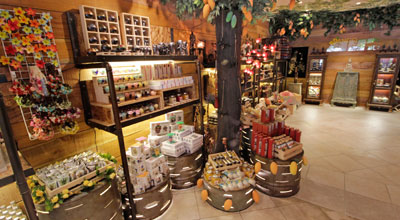 Mango Republic (beside Palermo Restaurant). Uniquely designed fruit spa soaps, aroma candles, Citronella essential oil, natural Aloe Vera soothing gel and mist, native wooden vases and other decorative items.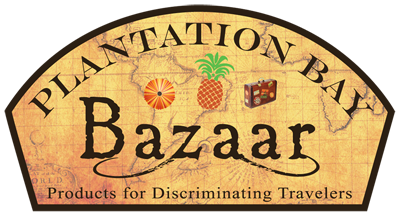 Plantation Bay Bazaar (in front of the lobby). Fine-quality gifts and handicrafts made of seashell, semi-precious stones, wood – most not available anywhere else! Apparel, woven items, and special-order foods. Useful bags and travel items designed by us, with frequent travellers in mind. South Seas jewelry and genuine pearls. Concert-quality guitars. The Plantation Bay coffee-table books (two different books, 2008 and 2016).

Poppa Banana ( in front of the lobby). Convenience store. Groceries, cigarettes, quick bites. Also featuring Filipino, Korean, and Japanese drinks and packaged goods.