プランテーションベイ自慢の厨房では、いつでも美しく美味しいお料 理をリーズナブルな価格でご提供しています。団体様や会議には、数々の賞を受賞したシェフたちが、お望みのバンケットを準備します。高級料理?ヌーベルキュイジーヌ?テーマパーティのビュッフェ?マシュマロやビーチのたき火?お好みのメニューと会場をご用意しています。
CULINARY SUPERLATIVES
Plantation Bay offers an astonishing range of food items that various guests have judged the best, or comparable to the best, they've ever had:
Breakfast
Available at Kilimanjaro Kafé
Fast Food
Available at Savannah Grill
GASTRONOMY ON A BUDGET
Gastronomy on a Budget
Are you on your dream vacation but still very mindful of your expenses? Do you want the most bang for your dining buck? Then here are our tips to frugal gastronomy at Plantation Bay! (To understand hotel pricing in the Philippines, click here.)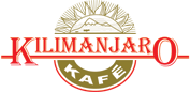 (Open 24 hours daily.)
The coffee shop is surrounded by our gigantic swimming pool. Features international and Filipino favorites, a special children's menu, and our world-famous Breakfast Buffet with different culinary themes for every day of the week.
---
(Open 12 Noon – 3PM and 6PM – 11PM. Closed on Mondays.)
Situated by the hotel's beachfront, Fiji offers both air-conditioned and open-air dining. Open for lunch and dinner, it serves seafood, Japanese, Korean and other Asian cuisine.
---
Café Bar: Open 6AM – 11PM
Tapas and Pastas: Open 5PM – 11PM
Air conditioned. Closed on Wednesdays.
Palermo, our Mediterranean-inspired restaurant, is open for light breakfasts, great coffee all day, and Spanish tapas and Italian pastas for dinner.
---
(Open 10AM – 8PM. Closed on Tuesdays.)
Fast-food favorites with 5-star flair. We will stack our Powerhouse Burger (order it with everything on!) against anyone's. The steaks literally melt in your mouth, and the stateside hotdogs are out of sight.
Plantation Bay Resort and Spa is a member of:
CONFRÉRIE DE LA CHAINE DES ROTISSEURS
ORDRE MONDIAL DES GOURMETS DEGUSTATEURS